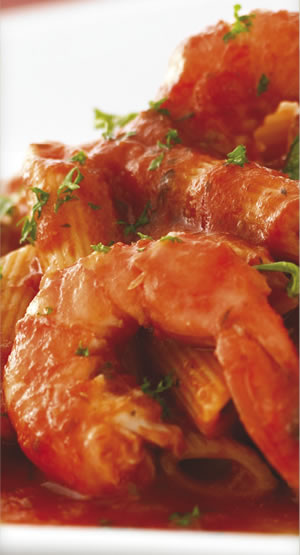 Product(s) Used for this Recipe
Seafood Penne with Prego Mushroom Sauce

Ingredients
1/4 pkt penne
100gm clams
100gm prawns (shelled)
100gm scallops
1 garlic (chopped)
1 small onion (chopped)
1 jar Prego Mushroom pasta sauce 397g

Garnish:
Chilli flakes, parsley

Methods
1) Cook penne according to pack instructions. Set aside.
2) In a frying pan, add 1 tbsp olive oil.
3) Pan fry onion and garlic till fragrant.
4) Add in clams, prawns and scallops. Stir-fry till cooked.
5) Add salt and pepper to taste. Leave seafood mixture aside.
6) Warm up Prego Mushroom pasta sauce over slow fire.
7) Toss in penne and stir thoroughly to mix in the sauce.
8) Add seafood.
9) Dish it out when ready. Garnish with chilli flakes & parsley.